Cultural geography is a subfield of human geography which focuses on the study of cultural norms and their variations across and relations to spaces and places. Among other topics, it examines how cultural practices (like festivals, rituals, and daily activities) and norms (like beliefs, values, and behaviors) vary across different regions. I map an interesting cultural geographical phenomenon — the UFO sightings — in this post. They have been growing over time!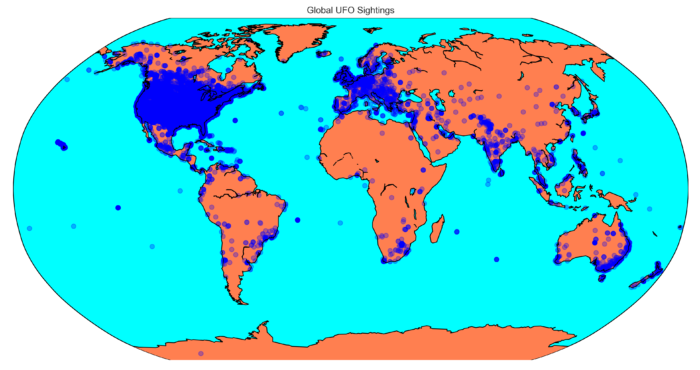 ---
Clik here to see the interactive map!
---
The concentration of such sightings in regions like North America and Europe can be intricately linked to the cultural context of these areas. In societies with a strong presence of science fiction in popular culture, there is a heightened awareness and anticipation of extraterrestrial life and phenomena. Movies, books, and television series that depict alien encounters proliferate in Western media, seeding the public imagination with images and stories of UFOs. This cultural saturation may increase both the conscious and subconscious attention people pay to the skies, leading to a greater number of reported sightings. It could also be linked to the overall technological advancement, especially drones and aircrafts which are again concentrated in the North America and Europe.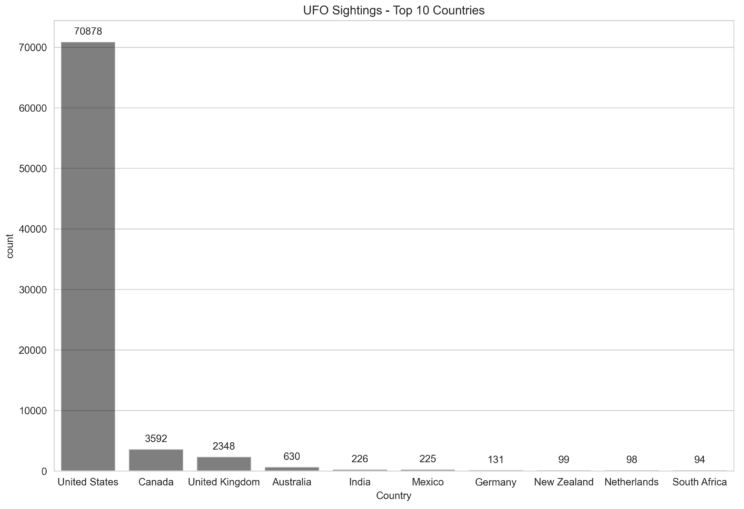 Moreover, there is also a collective psychological aspect to UFO sightings, where individual experiences are influenced by community beliefs and the desire to share in a larger narrative. In areas where such reports are more common, new sightings can be self-reinforcing, creating a feedback loop that increases both the likelihood of reports and the community's willingness to believe them. The concentration of sightings in certain areas could thus be as much about social belief structures and communal reinforcement as it is about the actual presence of unexplained aerial phenomena.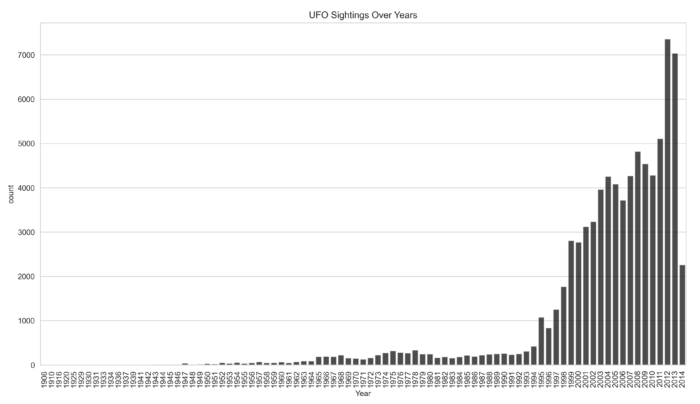 Stay frosty!